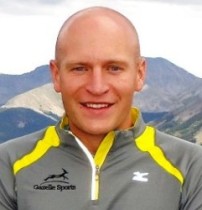 Ben Downey, MA, LPC, NCC
Licensed Professional Counselor
Areas of Focus
Sexual Addiction, Anger Management, Other Addictions, Depression, Anxiety, Faith Issues, and Men's Issues
I believe there are times in our life where we can feel trapped or stuck. We become ensnared by behaviors that seem to hurt us more than help. However, I believe that we can experience freedom. We can taste the goodness of life that is unencumbered by our addictions, broken relationships, and self-defeating beliefs and behaviors. I also believe in the power of connection. It is vital that we seek to be connected with both ourselves and with others. In this context of connection, freedom blossoms and we will see growth. Additionally, I desire to give you hope. Hope that with time and energy you will experience a fuller and more vibrant life.
I believe that counseling is a place and time for you to discover your strengths, to understand your past, and to look forward to new ways of living life. Counseling is a place where I want you to feel heard, seen and valued. We will work to help make sense of the struggle and the ways you have sought to feel okay and help find potentially better solutions. My job is not to "fix" but to simply provide a place where you can do the work on you. Let's journey together to find solutions to the issues that are dragging you down and stealing the life that you desire.
I earned my Masters in Clinical Mental Health from Denver Seminary. I am a Licensed Processional Counselor and a National Certified Counselor (NCC). I have a diverse background working in construction, corporate America, ministry, and am also a combat veteran (USAF). I love the Colorado lifestyle of outdoor adventure and exploration and am an avid trail runner who loves the long distance/ultra-events. I have been married for over 11 years and still believe that she is my "best friend." I have a little baby girl who has stolen my heart and I love being a father.
My areas of Focus
Addiction
Anger Management
Emotional Regulation
Depression and/or Anxiety
Grief and loss
Marital/Couples Counseling
Pre-marital Counseling (Prepare and Enrich Certified)
Trauma/PTSD
Personal Growth
Spiritual and Faith Journey Issues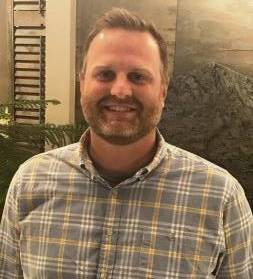 Cody Mitts, MA
Registered Psychotherapist
Areas of Focus
Sexual Gender Identity, Anger Management, Adolescents, Faith Issues, Grief & Loss
I believe that counseling is most effective when a person has the freedom and safety to discover what is most authentic about themselves. I am passionate about helping people explore issues related to their identity and finding more fulfilling ways to experience life and relationships.
My desire to help people has grown out of my own personal experience of struggling with my identity and the freedom that I found by embracing my own authentic identity. I have a variety of life experiences from working with adolescents and young adults, to serving overseas in the U.S. Navy that has taught me to embrace the diversity of people that combines with my naturally compassionate and open style of counseling and shapes how I pursue helping people.
My areas of focus include:
Sexual & Gender Identity
Anger Management
Adolescents
Faith Issues
Grief & Loss
I received a master's degree in Clinical Mental Health Counseling from Denver Seminary, I am a Nationally Certified Counselor (NCC) and I am a member of the American Counseling Association (ACA) and the Association for Lesbian, Gay, Bisexual, and Transgender Issues in Counseling (ALGBTIC).
I was born and raised in Colorado and love spending my time hiking the mountain trails with my dog Bandit, relaxing in a kayak, exploring the many coffee houses in Denver, and tending to my home garden.