Sexual Addiction Counseling in Denver & Littleton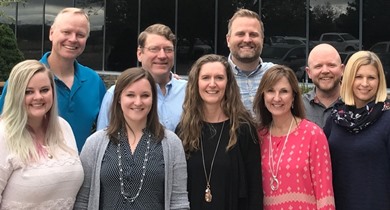 Welcome to Front Range Counseling Center's sexual addiction counseling website. Our sexual addiction therapists have received specialized training in treating sexual addiction and pornography addiction. We also have counselors that provide support for the spouse and partner of the sex addicts because of the induced trauma caused in living with a sex addict and the disclosure of his/her sexual betrayal.
Our center offers therapy for sexual addiction, affair recovery, sexual abuse, and helping marriages heal from the addiction. We have a group of 15 counselors that specialize in a full range of services including individual counseling, group counseling, couples therapy, family counseling, counseling for anger, depression, anxiety, and teen therapy.
Recovery from sex addiction requires a regular and consistent pattern of tough recovery work. You are fighting to change many, many years of conditioning. Recovery will not occur overnight or even over a couple of weeks. Sex addiction recovery is a marathon, not a sprint!
Recovery is both a state of mind and a set of actions. The main issue of sexual addiction is not the need for more sex, rather, it is to control and avoid relational pain. This is similar to how an alcoholic or drug addict uses alcohol or drugs to avoid their pain.
We are equipped with a group of dedicated professional sex addiction counselors who are ready to provide competent and compassionate help with the special challenges that can occur in our client's lives. Our goal is to provide a sense of hope that there is a solution to the bondage of sex addiction. Every week, our counselors get to witness the healing that clients experience from past behaviors as they work their recovery programs.
If you have reached the moment where you know that your sexual behavior is out of control, you have come to the right place for help. Our Treatment program includes individual, group, couples, and family counseling for sexual addiction and for the wife or partner of the sex addict. Call us today!
---

Contact Us Today to Setup an Appointment
Before you can change anything about yourself, your family, or any other relationship, you must be willing to do something that most human beings find very difficult. You must be willing to change and will to work for change.
First Step is to either call (303)933-5800 or fill out the contact form. A counselor will contact you within 24-hours to setup an appointment to meet with you and also with your partner if she/he desires to be a part of the healing and recovery process.
Second Step is to download the New Client Packet (or Couples Packet) at New Client Forms, fill it out and bring with you to the first session.
To better serve you, we have office locations in Denver Southeast and Littleton.
How to Contact Us
---